---
Wedding activities
Friday, June 21, 2019
Welcome drinks
Location: Villa Luppis
When: 6PM to 9PM
Dress code: Dressy casual
---
Saturday, June 22, 2019
Wedding day
Location: Villa Luppis
Dress code: Semi-Formal
Ceremony
When: 6PM to 6:30PM
Aperitivo
When: 6:30PM to 7:30PM
Drinks and canapés
Dinner
When: 7:30PM to 9:30PM
Buffet of appetizers, seated first and second course.
---
Sunday, June 23, 2019
Goodbye brunch and wine tasting
Location: L'Antica Quercia
When: 11:30AM to 3PM
Dress code: Casual (bring comfortable shoes)
There will be a picnic buffet for lunch and there will also be tours of the winery and vineyard.
Bus transportation is provided from Villa Luppis to the winery. From the winery there will be bus transportation back to the Villa or other locations like train station or airport. We will post more information once we get the total count for the different locations.
---
---
Some recommendations from us
Dolomites
Two hours drive from the wedding location, enjoy peaceful hikes with stunning views of the Italian Alps. Make sure to stop at a "rifugio" for lunch. Check out Cortina d'Ampezzo area. We recommend staying a few days for nature lovers to get the most out of this area.
---
Biking from Dobbiaco 🇮🇹 to Lienz 🇦🇹
This bike path that crosses the border between Italy and Austria is one of the best known and popular in Italy for two reasons: first, because of the ease of the route which is entirely paved and entirely downhill; and second, because of the shuttle trains with bike transport from Lienz, which save you the effort of biking all the way back. As a result, the vast majority of people follow the bike path downhill. More information on www.pustertal.org and www.vacanzattiva.com. To rent a bike visit www.dolomitislowbike.com. Where to stay: San Candido, Dobbiacco, Cortina.
---
Lake Garda
Lago di Garda (Lake Garda) is the largest lake in Italy, it is on the edge of the Dolomites. The luminous environment, temperate climate, and flourishing vegetation – mainly olive and lemon groves, palms, cypresses, oleanders and orange trees – along with the majestic landscapes make this lake the most charming in Italy. . More information on www.lonelyplanet.com and www.planetware.com. Are you traveling with kids? Check out this. These are some of the places you shouldn't miss: Sirmione, Riva del Garda, Desenzano del Grada.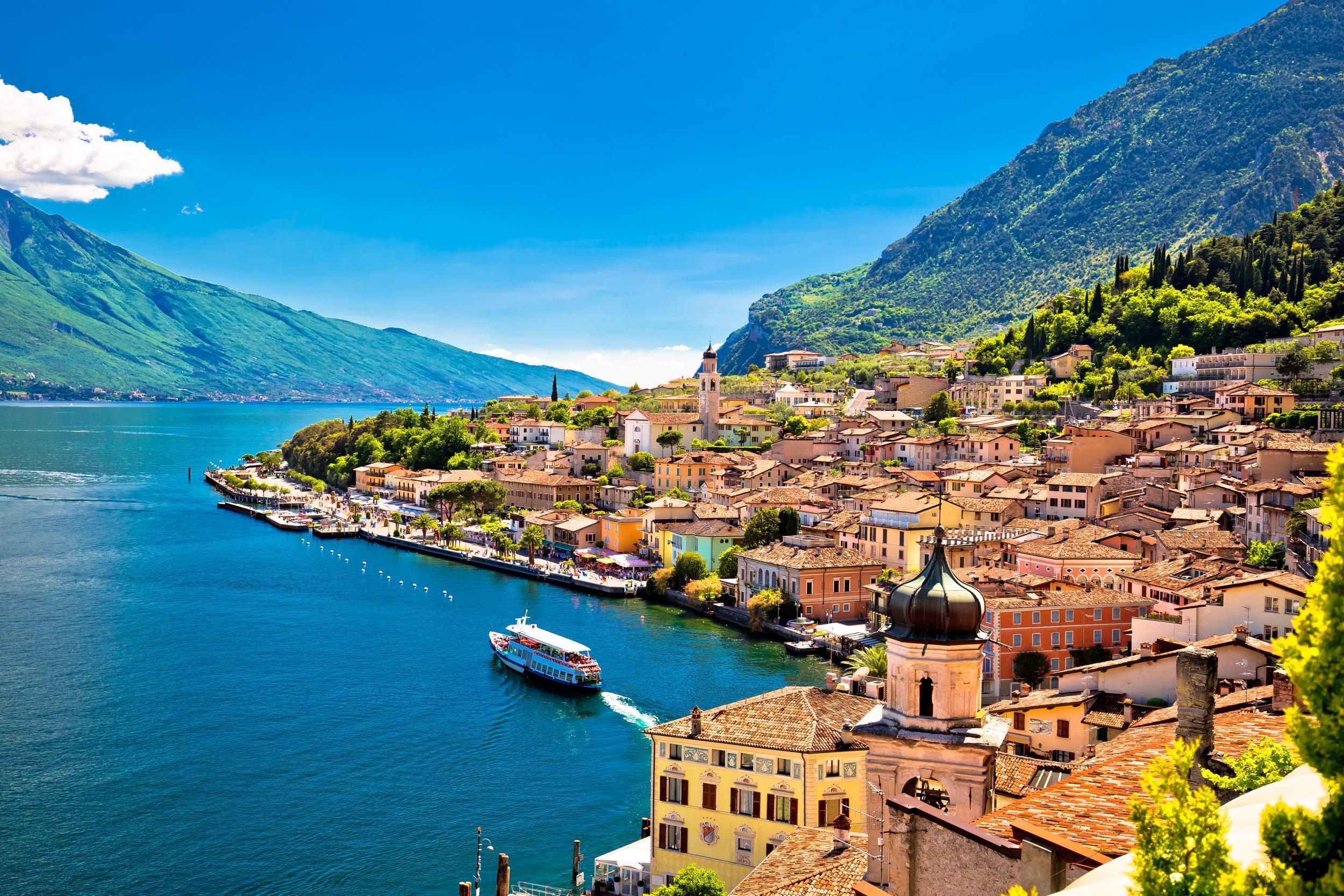 ---
Verona
"O Romeo, Romeo, wherefore art thou Romeo?". Verona Is home to Shakespeare's legendary love story, Romeo and Juliette. For things to do in this beautiful city between Lake Garda and Venice check out this
---
Florence
Firenze is the cradle of the Renaissance. Just a day in Florence? Check out this. You definitely can spend a couple of days here, plenty of things to see and eat! Need a tour guide? Call Laura a friendly Florentine Archaeologist that organizes guided tours around the city.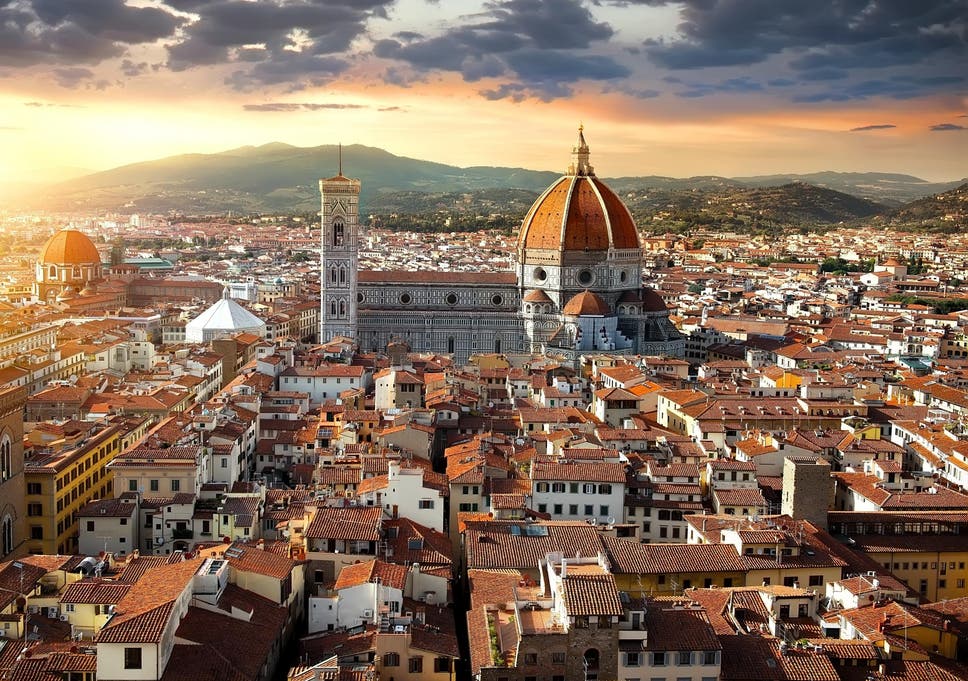 ---
Venice
One hour drive from the wedding location, Venice probably doesn't need an introduction. Ditch the car and take a gondola along the Canal Grande. A must-visit in Venice are the "osteria" or "bacaro", informal restaurants that sell wine and food. We like Osteria al Squero, Osteria alla Ciurma, Rosticceria Gislon.
---
Padova
You can spend a full day walking around the historical downtown and visit museums and parks. Giulio spent several years in Padova to get his degrees at the same University where Galileo taught for many years. Full of historic sites, you can visit the 13th-century Basilica di Sant'Antonio (resting place of St. Anthony), and Scrovegni Chapel, with Giotto's famed 14th century frescos. Enjoy the late afternoon with an aperitivo in one of the main piazzas.
---
Cooking class at Villa Luppis
The Chef offers cooking classes in a specially equipped kitchen. Group classes are also available. Please contact the villa for more details.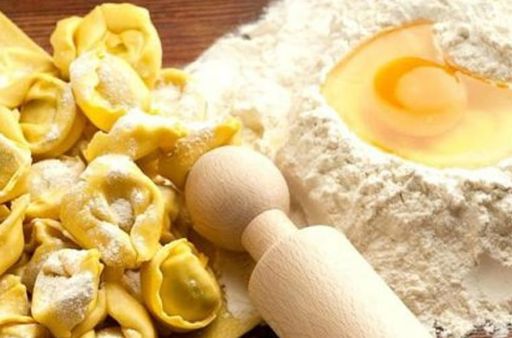 ---
Visit to prosciutto maker in San Daniele del Friuli
Villa Luppis can organize a visit and lunch to one of the oldest prosciutto producers in San Daniele del Friuli, located less than one hour from the villa.
---
McArthurGlen - Designer Outlet
For those of you who enjoy shopping. Within 30 minutes drive of the Villa and a good place to get high-end items at a discount.
---
E-Bike in Tuscany
For those exploring other regions of Italy outside Veneto, we recommend this tour company to get an authentic taste of Tuscany. Run by friends of ours and offering family-friendly bike tours including stops at wineries and restaurants.
bolgheri.locals
---