---
Analysis of a CDMA based system in a 7-cells scenario
---
Introduction
In this report we analyze the theoretic performnce of a CDMA based mobile system in terms of minimum received power. The number of users in the 6 adjacent cells is also variable. We suppose that the the considere user, the blue dot, is the only one connected to the base station, red dot, in the central cell and so all the other signals are considered as interference.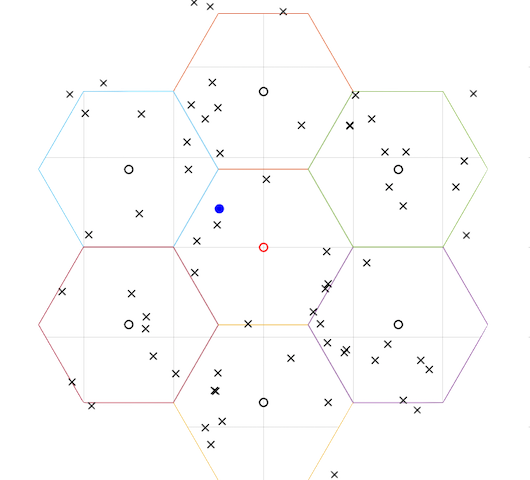 From the simulations the results is that performance are worse near the edges of the cell, rather than the corners, although the corners are farther away from the center.
---
Implementation
A MATLAB GUI allows one to quickly change the parameters of the analysis including number of users, size of the cells, minimum power, attenuation, band and other parameters. To compare performance with different parameters it is possible to create a plot and compare different scenarios.